March 21, 2018
Time tends to pass more quickly than you anticipate, and before you know it, almost two years have passed. I'm dropping in to update the website, and while I have nothing new published, I am continuing to paint. Painting is like writing; it is a time-intensive process. I've focused a bit on Western Art and a few still life acrylics, as well. Our travels have taken us back to Hawaii, so perhaps there will be a few landscapes. Commissions are welcome.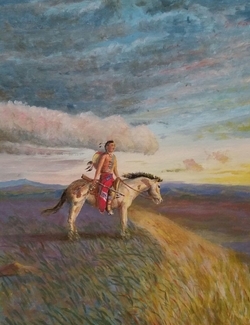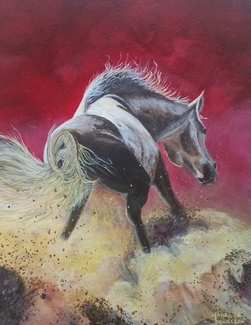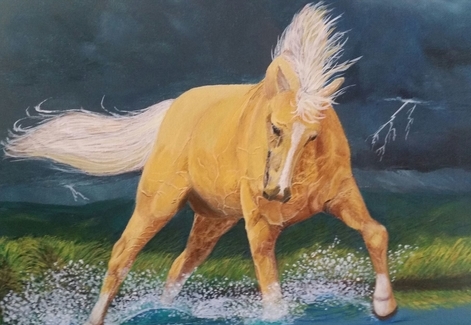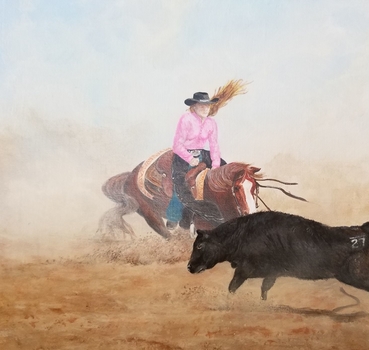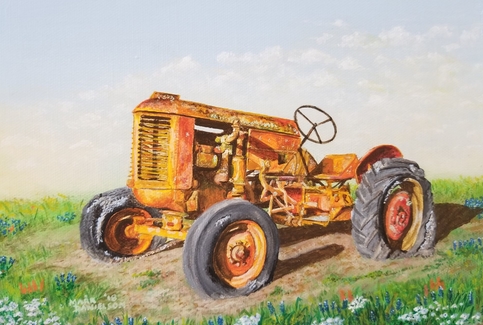 June 6th, 2016
It's been a long time since I've done anything with the web site. Sometimes, life takes an unexpected turn, as was the case in 2013 when a freak accident in the flight simulator injured my primary hand. This not only led to my not flying professionally, it halted my writing. But when things go sour, there are only two options. Pursue what you can do or grow bitter and see your life lite fade. Since I could still hold a paint brush, I returned to what I did prior to writing novels – create scenes with paint.
Painting and writing are nearly identical as both come from the heart, and both conjure images. Returning to painting has been fun, because I hadn't done much since I became an airline pilot over twenty years ago. Carrying a laptop was far easier than canvas and paint on my trips around the globe. Creative art predates my professional writing by two decades.
I'm sharing a few of the paintings I've done in the past three years. Several are a tribute to Charles Russell – one of my favorite western artists from the late 1800s and early 1900s. Based on his work, each of my paintings are slightly modified, but retain most of his original designs. Using his work as a basis was a great way to study a master.
Native American art is very interesting to me, and try to paint them in a positive light. Indians understood and worshiped nature like few ever could. They died protecting their way of life, and I hope my work captures their pride.
Animals are another favorite topic and are always fun to paint. My goal is to capture their souls through their eyes and expressions.
I will always paint and write, so long as my mind and eyes allow me. As with everything, there is so much work left to be done. Cheers.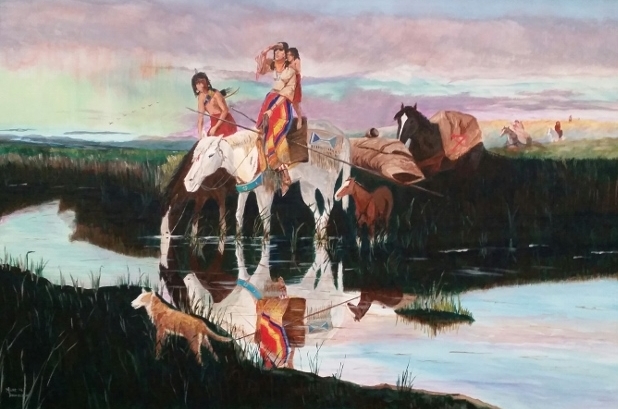 ---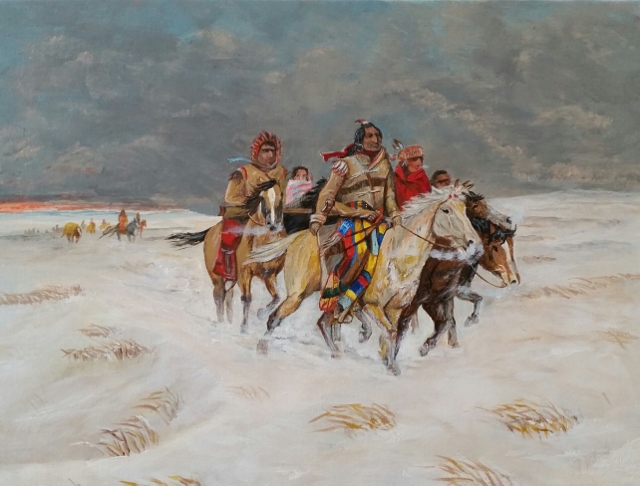 ---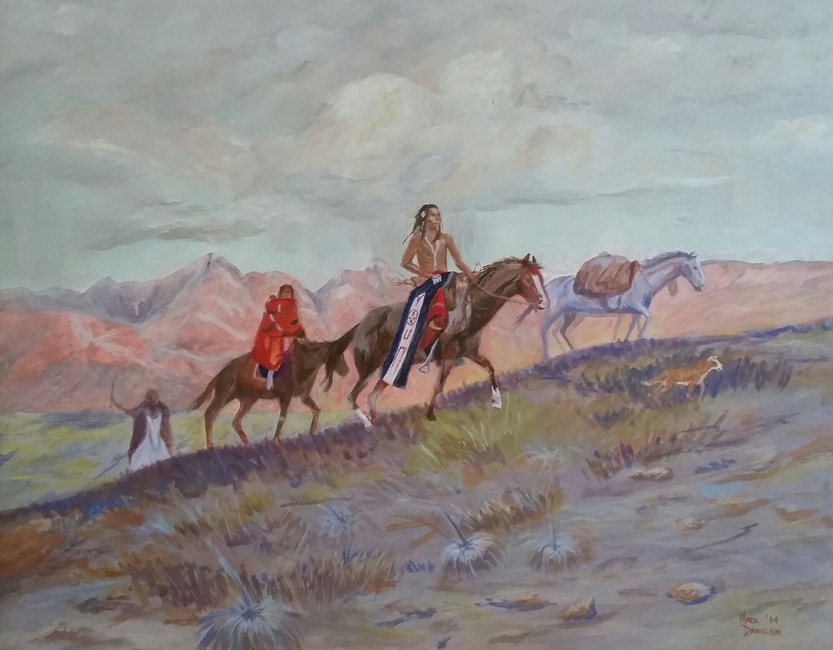 ---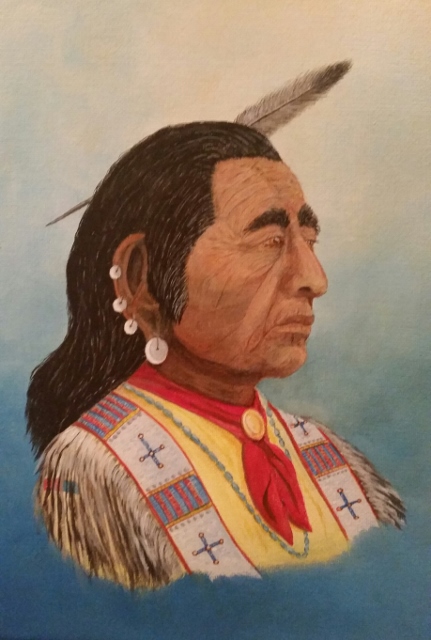 ---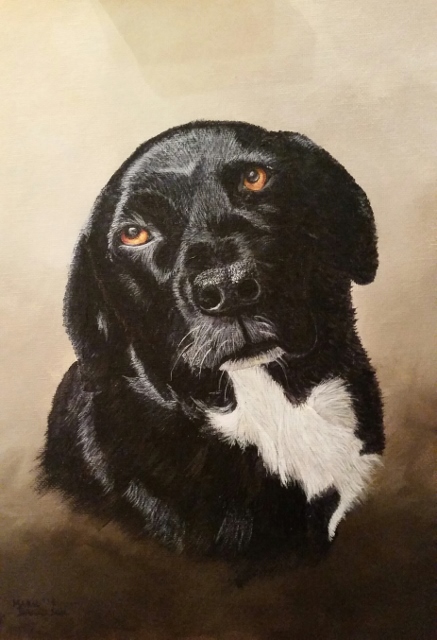 ---
---
January 14th, 2014

Join Mark on Omnimystery News for a discussion on his new release, Spectral Gallows. Check out the link for the blog post and the fabulous book giveaway!

http://www.omnimysterynews.com/2014/01/please-welcome-mystery-author-mark-w-danielson-1401140800.html#.UtWljLSjees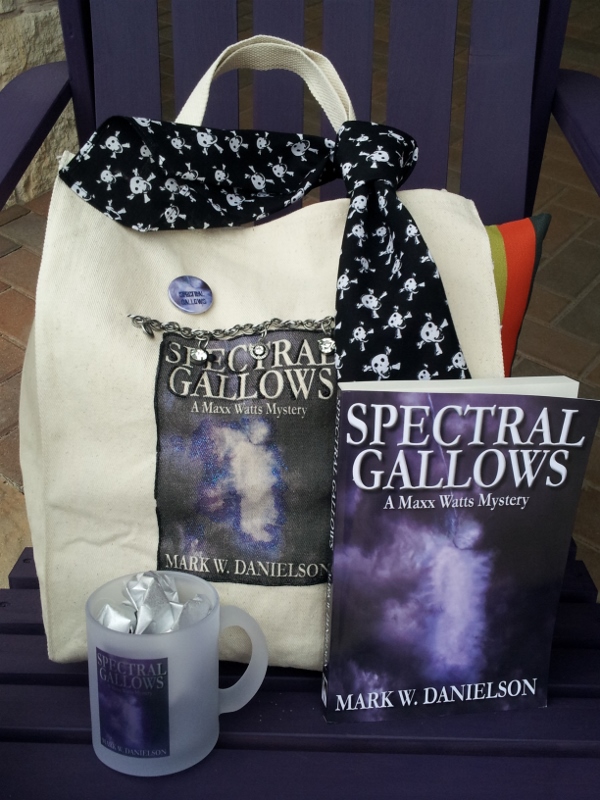 ---
The good news and the bad news...the MoM event has sold out and the waiting list is full! Mark will be there...stay tuned for photos of the event. Mysterious Galaxy will set up a full service bookstore on-site for book purchases.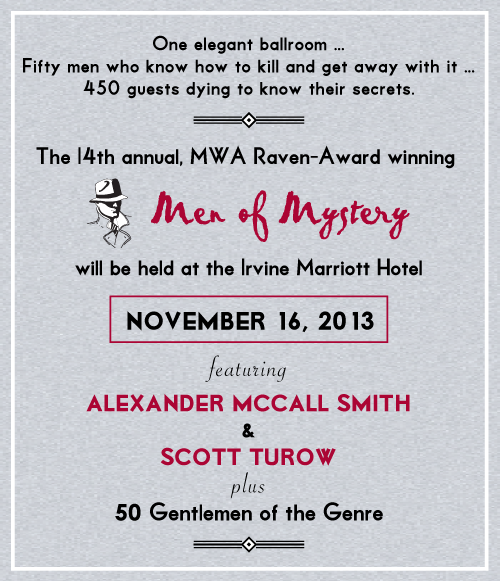 ---
New Release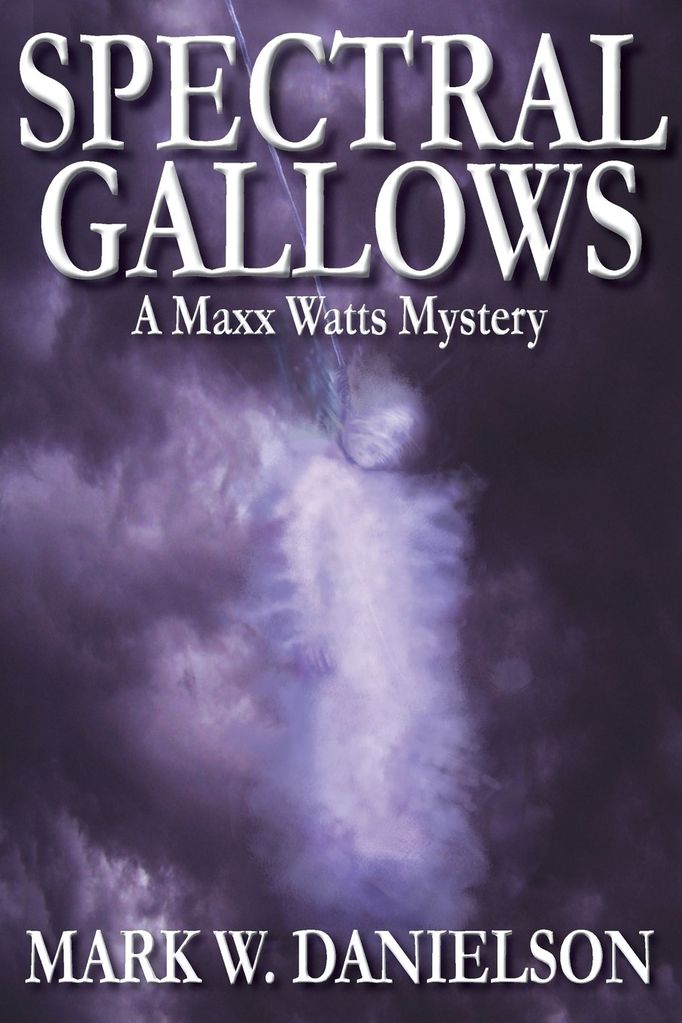 Maxx Watts and sidekick Blaine Spartan team up in this follow-up to Writer's Block. The usual suspects are back, including a few nuts with skeletons in the closet. "Noose" and "murder" whispers propel the team to solve a cold-case hanging at the Scott Theater. Who's got something to hide? There are more than a few suspects who have motive...

Available on Barnes & Noble and pre-order on Amazon.com. ebook versions coming soon!

---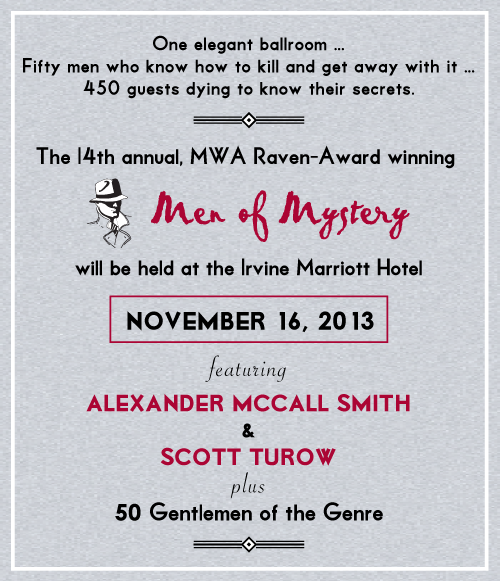 Join Mark and 50+ fabulous authors at the 2013 Men of Mystery Event in Irvine, CA. The Marriot will host this fun-filled event of mystery and suspense. Featured speakers include Alexander McCall Smith and Scott Turow.
Click the link below for further information:
http://menofmystery.org/
---
Men of Mystery 2012
Irvine, California
Men of Mystery provided a great time for authors attending the event. Guests who flock to the event to support writers of suspense and mystery were treated to headliners, Joseph Finder, John Lescroart and James Rollins. All of us authors who attend, count on the phenomenal support given to us. Thank you to organizer Joan Hansen and her phenomenal group of volunteers. They host a well-organized and exciting event year after year. Thanks also to the Irvine Marriott - we can always count on the Mushroom Soup, not to mention the top-rate facilities! Below are a few photos from the event.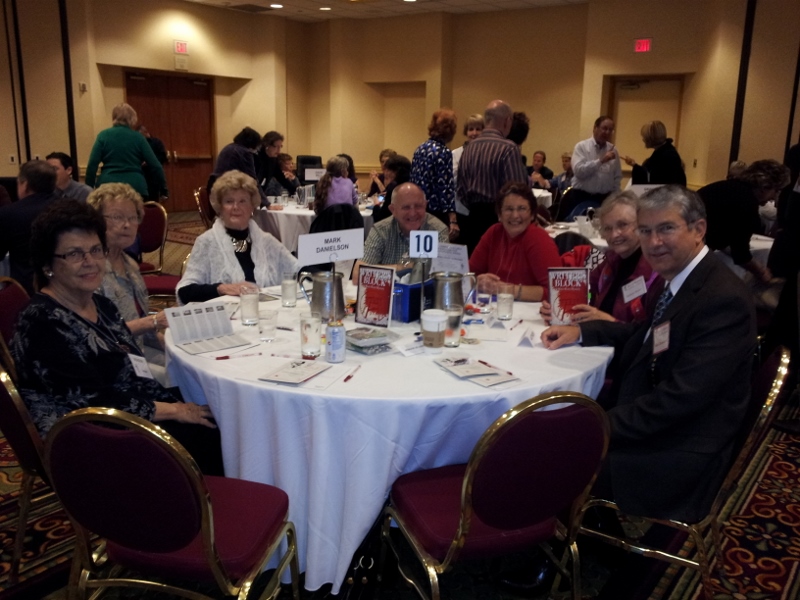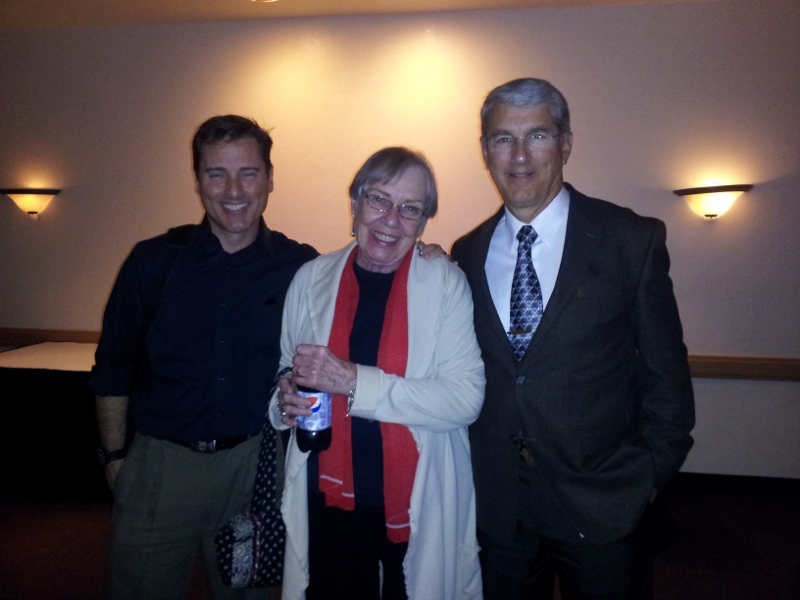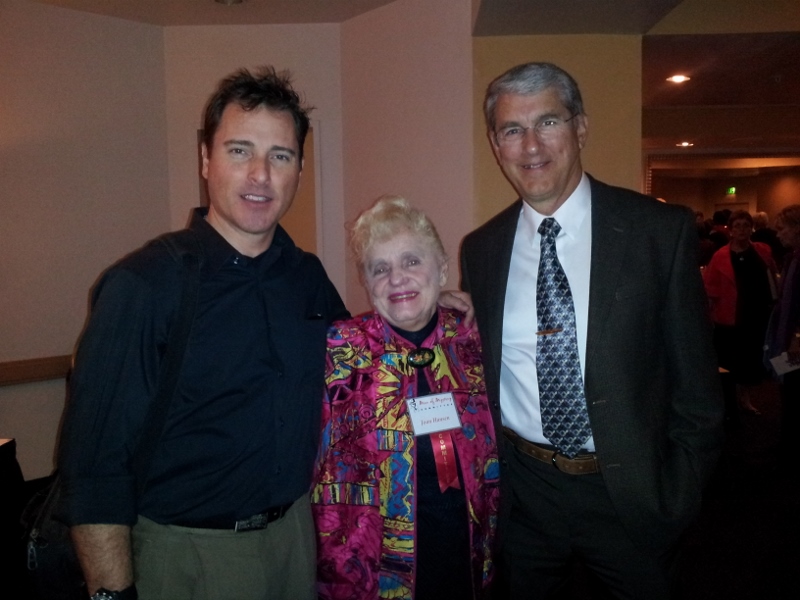 ---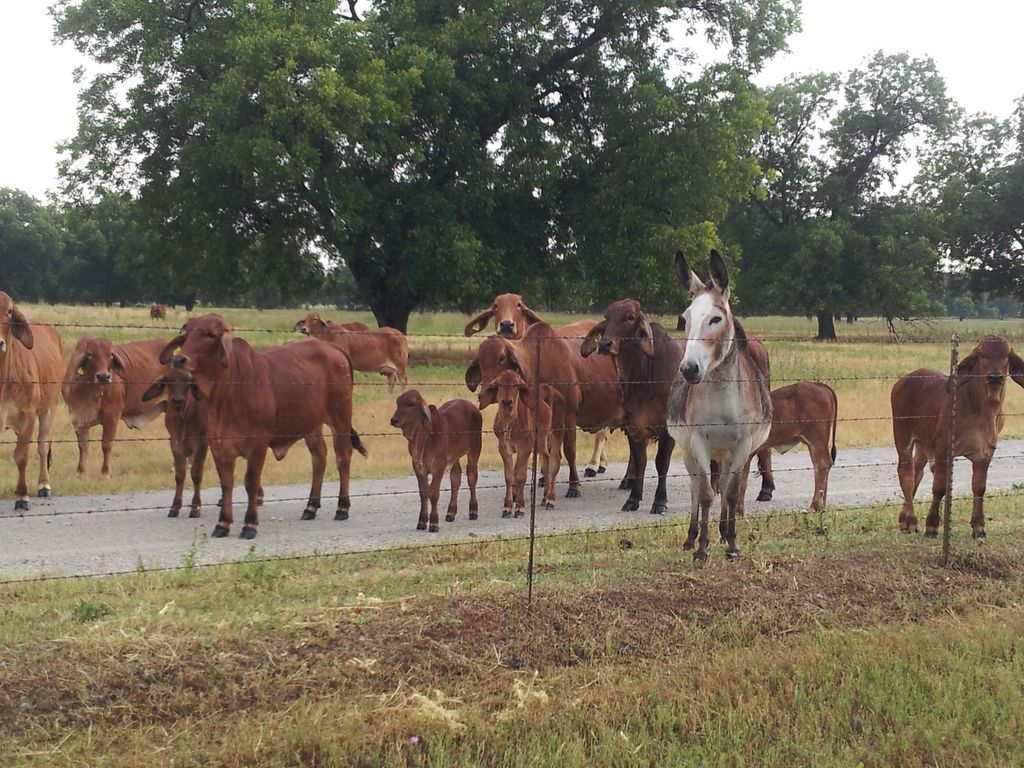 Hi everyone,
We're so far behind in updating this web site it's not even funny, but it's not without reason. We moved to Texas last May, had been busy preparing our house for sale, and now that we're here in Granbury, have been making daily decisions on the new house we are building. To say the least, it's been exciting and challenging, but that's no different than writing fiction.
I'm excited about Spectral Gallows 2013 release. This is the second in the Maxx Watts series and is a fun look at a decades-old crime. With Maxx being a Fort Worth homicide detective and I now live here, it's easy incorporating real locations. Writer's Block has been very well received and I hope the same is true for Spectral Gallows.
For those unfamiliar, Granbury is a cute historic town located next to a lake bearing its own name. Located on the Brazos River about twenty-five miles southwest of Fort Worth, the town offers fine dining, live theater, ghost tours, and unique shopping. We immediately fell in love with it, and have been enjoying it in spite of the Texas summer heat.
Between blog articles, I'm working on my third Maxx Watts novel, Boxed In. This isn't your usual kidnapping story, and was inspired by personal experience of getting into the wrong van. Thankfully, in my case we all recognized it after a few minutes of driving. The characters in my story aren't as lucky.
If you enjoy keeping up with my posts on Murderous Musings, that's great. For those who haven't yet checked it out, click the link on the left side of this page. Musings is an eclectic blog that covers topics from travel to murder.
Once things settle down, we should be do a better job of keeping this web site up to date. In the meantime, thanks for your understanding. We're in Texas now, but far from dead.
---
Check out my blog on OMNIMYSTERY NEWS. Follow the link for Mystery Contests for a chance to win a giveaway package that includes a copy of Writer's Block, an organic tote and an amazing "morphing" mug.
Here's the link: http://www.omnimysterynews.com/2012/03/omn-welcomes-mystery-author-mark-w.html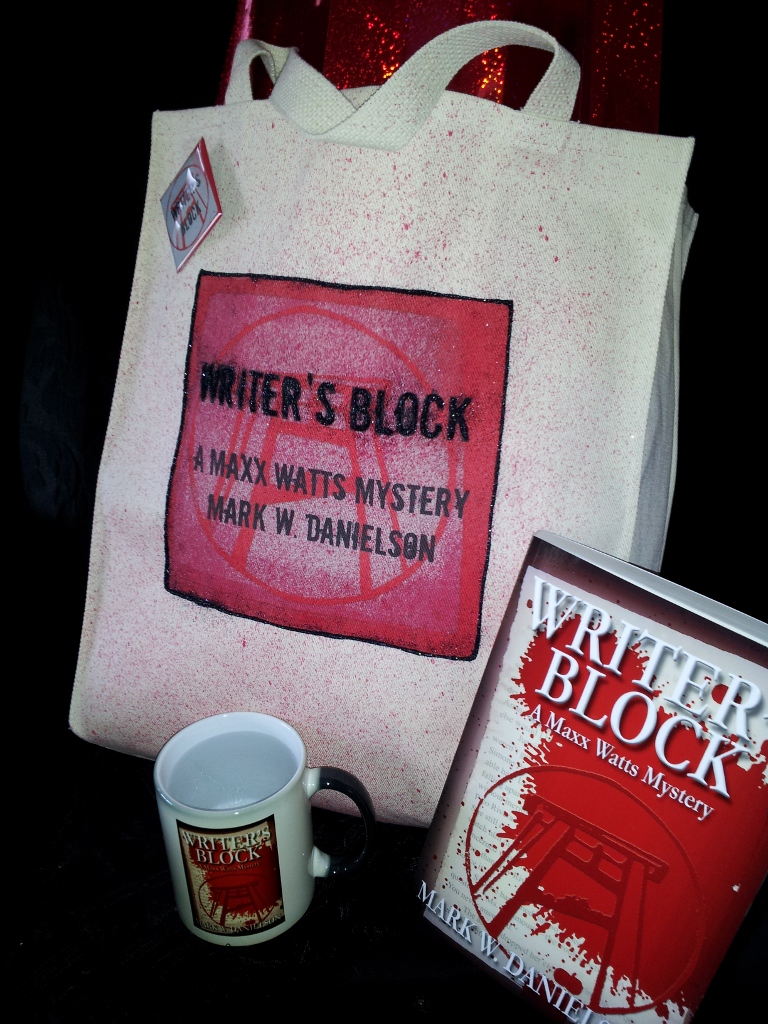 Contest ends March 28th, 2012. ENTER EARLY!
---
Men of Mystery 2011
Saturday, November 19, 2011
Joan Hansen and her cadre of dedicated volunteers put together another outstanding Men of Mystery event at the Irvine Marriott Hotel. The well-attended event drew hundreds of mystery readers to hear featured speakers, William Kent Krueger and Lawrence Block. As usual, a delicious lunch was provided with the "mushroom soup" making its appearance. Mysterious Galaxy did a phenomenal job as the official bookstore for the event. A special thanks to Susie and Marty Lipman for hosting me this year. Make your plans for next year's event - Saturday, November 17, 2012. Hope to see you there!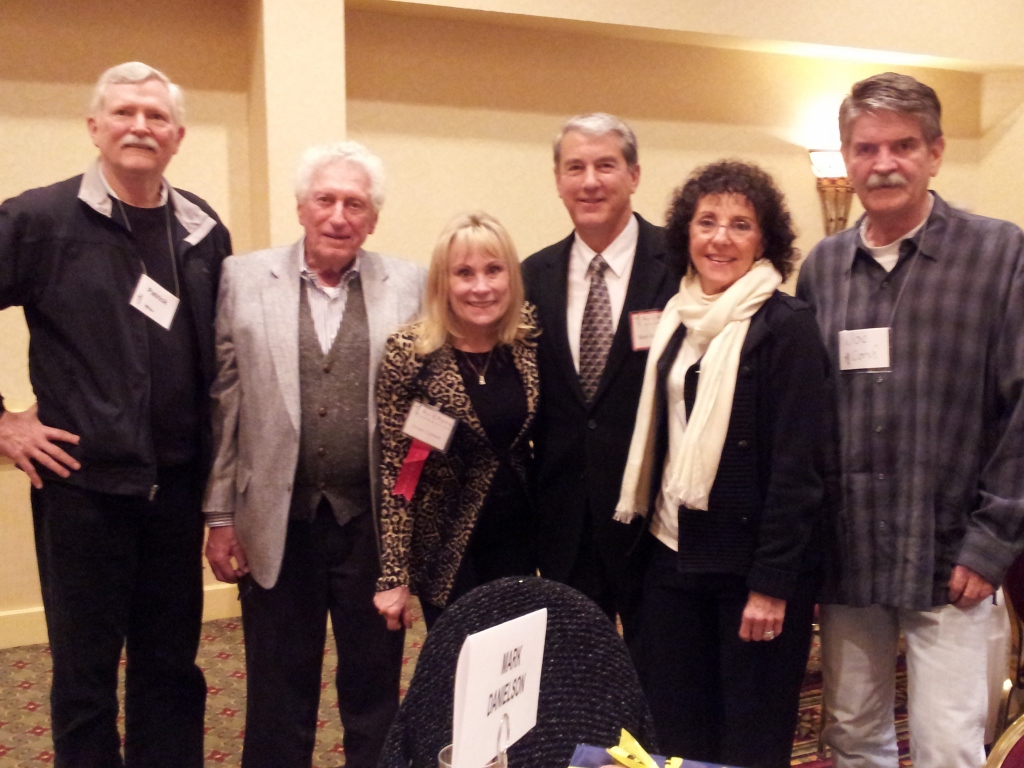 Check out the Author Events page for more Men of Mystery photos.
---
Writer's Block and Diablo's Shadow are now availble for Amazon Kindle and Barnes and Noble nook.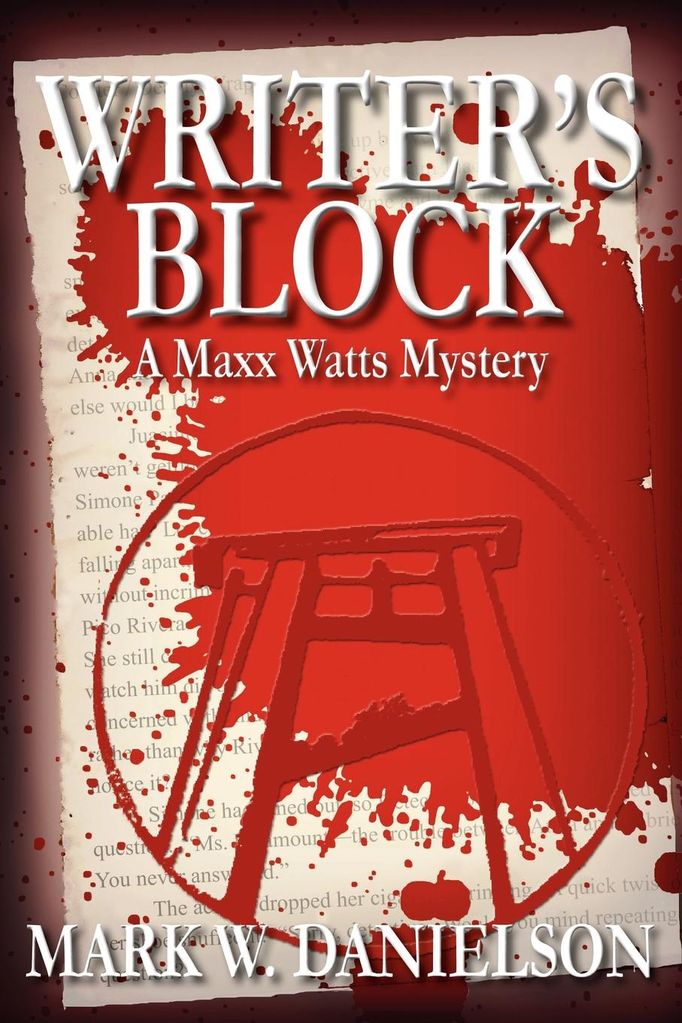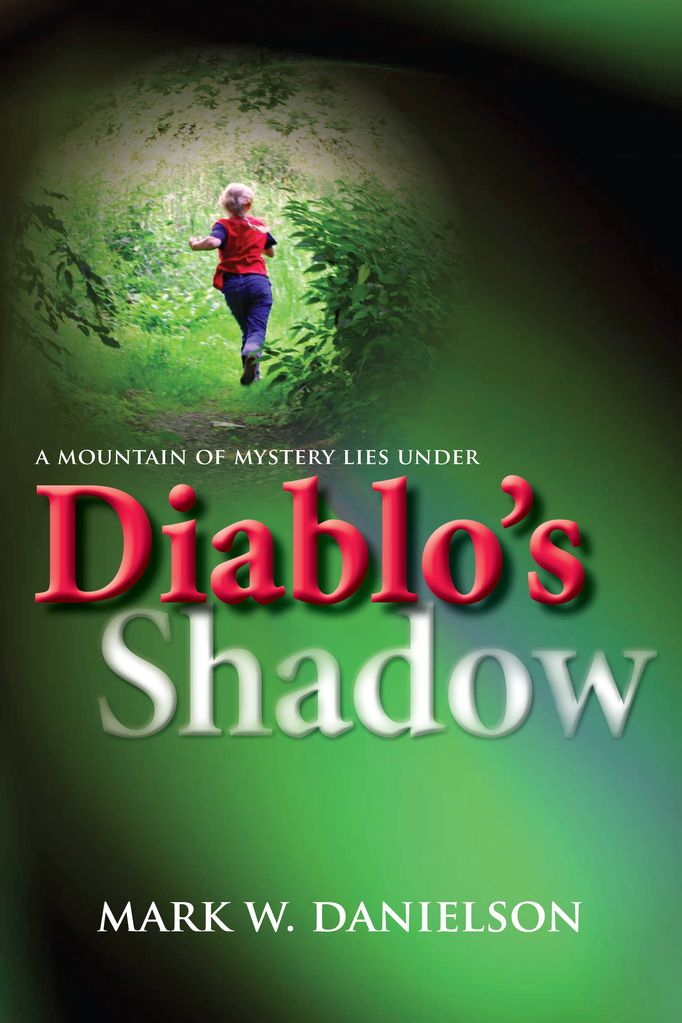 ---
Check out the new review for Writer's Block on Mysterious Reviews. Click the link below:
http://www.mysteriousreviews.com/mystery-book-reviews/danielson-writers-block.html
---
Join me on Terry Odell's excellent blog. The topic is Finding Inspiration. Follow the link below:
http://terryodell.blogspot.com/
---
The annual Men of Mystery event is open for registration. Join Mark and 50+ authors for a "thrilling" time with "wicked good" food, a full service bookstore...not to mention rubbing elbows and "hobnobbing" with great writers. Further information and registration is available on the Men of Mystery website. Click on the link below and you will be directed to the website.
http://menofmystery.org/index.html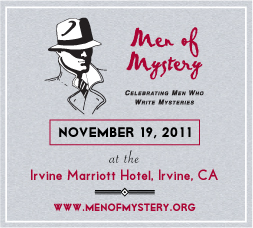 ---
New Release - November 2011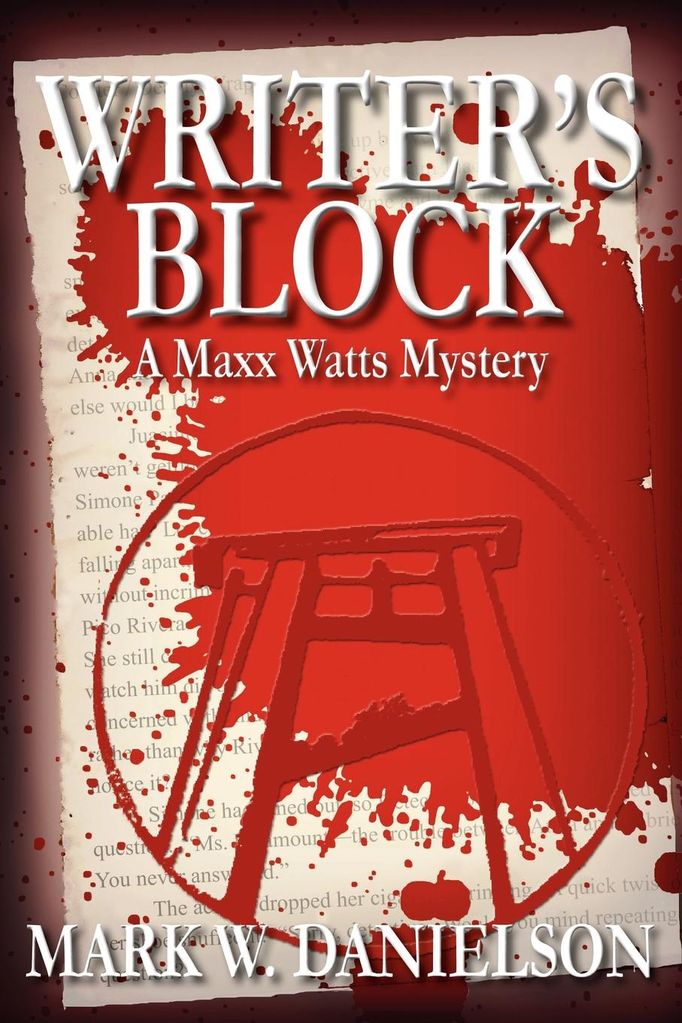 ---
Too Tuckered

FedEx flies all kinds of cargo. Animals are among the most interesting. I have flown sea turtles, horses, a variety of birds, and ferrets, and can now add a hippopotamus to that list. This is Tucker's story. If he could write, he would have painted a sign that read, "Eight Year Old Male Hippo in Need of New Home." FedEx came to his rescue, donating their services as a hippotarian gesture to move him from the Topeka Zoo to the San Francisco Zoo. Delivered under perfect flying conditions, Tucker is now busily exploring his new surroundings.
Tucker's story is as interesting as his journey. Born in captivity at Disney's Animal Kingdom, he was destined to be relocated to the San Francisco Zoo over a year ago, but the timing wasn't right. Instead, he was transported to the Topeka Zoo where he met a lovely mate with bountiful proportions. They instantly fell in love and had a baby together on August 21, 2010. But this miracle of birth proved to be Tucker's downfall, for the Topeka Zoo isn't large enough to accommodate three hippos. One of his handlers told me that while Tucker is very docile, the handlers were concerned that Tucker would inadvertently kill his baby by playing with him. Since the baby needed its momma, papa Tucker was being banished like Adam, except he would leave his Eden with a stock of apples.
Tucker was supposed to have been transported on November 30th, 2010, but this transportation fell through. With winter now in full swing, an appeal was made for FedEx to fly him to San Francisco. On January 6th, 2011, Tucker flew from Kansas City to Memphis, then patiently waited for me and my first officer to fly him to Oakland. His oversize crate was approximately 1 1/2 times the size of a normal MD-11 pallet. Loaded with hay and food, he was monitored by two handlers and a veterinarian. Before we took off, they assured me he was comfortable as any hippo could be. I nodded while detecting clear evidence that his internal organs were functioning perfectly. Thankfully, our airplane's rigid cargo barrier confined his distinct aroma to the upper cargo compartment rather than invade the cockpit. Otherwise, it would have been a very long flight.
Thanks to good weather, Tucker probably never knew he moved. He was a perfect passenger throughout our entire flight. Had he been upset, we definitely would have known since annoyed jumbo animals tend to bounce airplanes. But Tucker did none of that. Instead, our four thousand puppy seemed quite content.
On our initial descent into Oakland, the Oakland Center controller assigned a step-down altitude. To make it easier on Tucker's ears, we requested a constant descent because of our special cargo. The controller then asked if we had horses on board. Upon hearing it was a hippo, he replied, "Cool." From then on, we received special handling that never required us to level-off. Tucker's information was passed from controller to controller to ensure our smooth arrival.
I elected to use the full runway length so our deceleration was gradual. The taxi in went as smoothly as our taxi out. From Oakland, Tucker's crate was transported to San Francisco via flatbed truck. The SF Zoo was very appreciative of FedEx's service, and I was happy to be among those playing a part in his relocation. Far more people were involved in this operation than I will ever know, but Tucker's transfer was successful because it was a team effort. Now single again, Tucker is free to find a new mate while enjoying California's moderate climate. Sand Francisco may not be Disney World, but it's far better than winter in Topeka. As for FedEx - we again proved that we deliver the world on time.
---
Diablo's Shadow available at Diesel ebook store.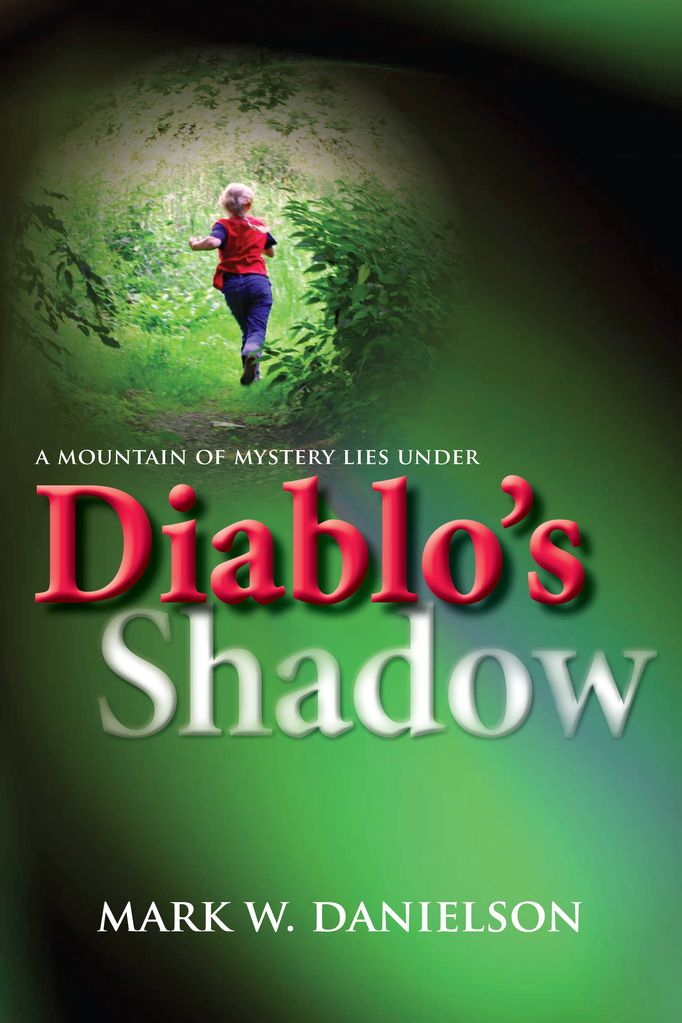 ---

Every year that I've been a guest author at the Men of Mystery, "mysterious galaxy" books has done a terrific job of handling all the book orders for the authors. They have done a tremendous job organizing the mayhem, keeping everyone happy and keeping the lines moving. Check out their website. Below is the specific link for the Men of Mystery event.
---
Timeless
August 11, 2010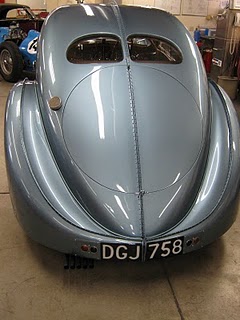 By Mark Danielson
At some point in time, most of us have heard opportunity knock, but rarely does it fall in your lap. Through an unusual set of circumstances, I was invited to view an extremely rare 1936 Bugatti Atlantic (Atlantique.) Pronounced Atlanteek, this car was the first of four built, and one of only two remaining. So, how much value is there in this classic? How does 32 million US sound? In my neighborhood, that's hardly pocket change.
Without going into detail about my invite or the car's current ownership, I will say that it helps to be known as a car nut, which I suppose is preferable to being known as a nutcase.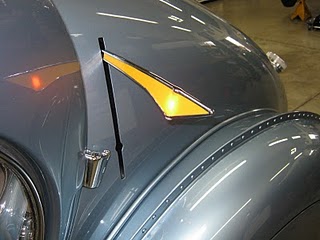 This Bugatti, then owned by Dr. Peter Williamson, was completely restored to its 1939 configuration in 2003. The car subsequently took Best of Show at Pebble Beach. To put this in perspective, Best of Show here is comparable to an actor winning an Oscar. At some point after that, Dr. Williamson asked Bugatti specialist and restorer Jim Stranberg, "How fast do you think this will go?" Jim smiled, found a suitable location, and answered by accelerating the car to 100 mph. Now, imagine driving this amazing car at 100 mph. Who cares it had previously reached 130, the risks of even a simple rock chip are staggering. But like Jay Leno, the good doctor and car collector liked to drive his cars. Imagine that. Should it matter that he paid $59,000 for this car in 1971? Not when you consider the cost of the car's monumental restoration. Just to name a few, new louvers, flip-up turn signals, and body parts had to be fabricated from scratch, and the rear windows had to be re-sized to make the car absolutely authentic.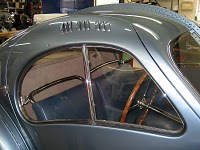 It helps that Bugatti bodies are wood frames covered in aluminum. As Jim told me, the Atlantic is a glorified buggy. His reference made the car's wooden heritage understandable. But what makes the Atlantic even more unique is its body and fairings were built in halves and then riveted together along central spines. Rather than design around them, Bugatti left the spines exposed, which adds a unique element. The Atlantic's ingenious flip-up turn signals are also found on some other Bugatti models.
The car's first owner was flamboyant playboy Nathanial Mayer Victor Rothschild, of the seriously rich Rothschild family. Victor matured in 1937 when his uncle died, and he assumed the title as Third Baron Rothschild and sat on the Labour benches in the House of Lords. His position, wealth, and intelligence led to him being recruited by England's M-5 agency where he became involved in WWII espionage. The car went through several other owner's prior to Dr. Williamson, all of whom are registered with Bugatti. This care was featured in the August 2010 issue of Octane magazine.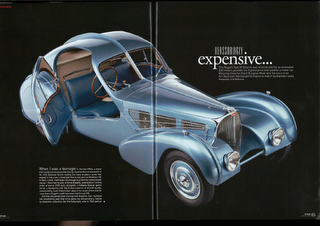 So, what does this car have to do with mystery writing? No much, other than classic pieces are eternal. Edgar Allan Poe may have been a pauper when he died, but his work is as timeless as this 1936 Bugatti. In this sense, we should think about the permanence of our writing and do everything possible to make it worthy of classic stature.

---
Mark is one of six pilot-authors who were recently featured in FedEx Safe Skies Magazine.